The Commissioners represent businesses operating in all nations and regions of the UK and across the major sectors of the economy. The Commissioners meet monthly to discuss the ongoing research and policy development, as well as contributing their own research and analysis via the Deputies group. The final recommendations of the Commission, will be made by the Commissioners alone.
Click on the Commissioners photos to read their biographies.
John Allan CBE
In addition to his roles at Tesco, Barratt and Imperial, John is Chairman and Co-Founder of J&A Mentoring Partners Ltd. He is also Vice President of the CBI where he was previously President June 2018 – June 2020. He has held a range of other senior management and non-executive positions including at Worldpay, where he was formerly Chairman. He was Chairman of Dixons Retail and later Co-Deputy Chairman and Senior Independent Director of Dixons Carphone. He was Chief Financial Officer and a Board Member of Deutsche Post DHL, and Chief Executive of Exel, the global supply chain company. He was also previously Chairman of Care UK Health & Social Care. He has been a non-executive director at Royal Mail, PHS Group, the Home Office Supervisory Board, National Grid, Wolseley, Hamleys, 3i and Connell.
His early career was spent with Lever Brothers, Bristol-Myers Company and Fine Fare. John is a graduate and now a Regent of the University of Edinburgh.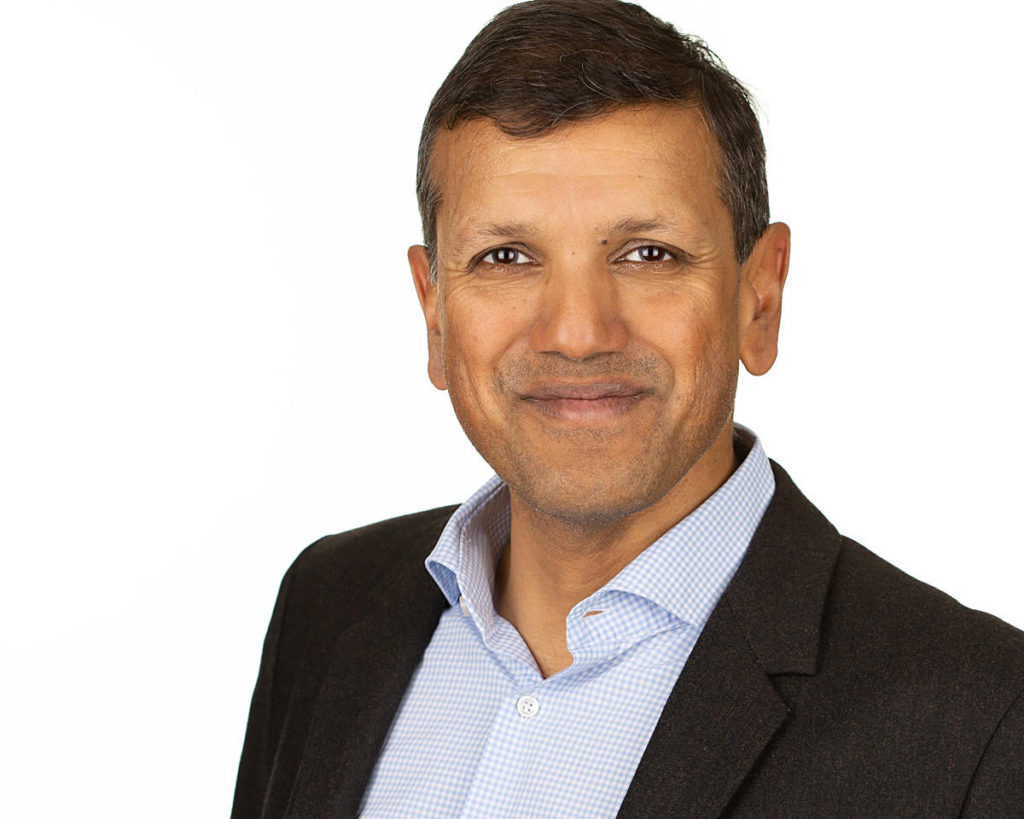 Manoj Badale
Blenheim Chalcot is the UK's leading digital venture builder. Manoj is on the boards of a cross section of BC digital ventures across FinTech, EdTech, Govtech and in the Media sector. He is also the Chairman of the British Asian Trust, and the former Chairman of Operation Smile UK for over ten years, and a founding Trustee of the Technology Trust. He was formerly a Partner at Monitor Strategy Consulting and has spent his career in the UK, Germany and India. He has an MA in Economics from Emmanuel College, Cambridge University.
Ruth Cairnie
Ruth was appointed to the Board in April 2019 and as Chair in July 2019. Previously she was a Non-Executive Director of Rolls Royce Holdings plc, ContourGlobal plc and Keller Group PLC and a member of the finance committee of the University of Cambridge. Ruth is also the Senior Independent Director of Associated British Foods plc. She is Patron of the Women in Defence Charter, the Chair of POWERful Women, an initiative to advance gender diversity within the energy sector and a trustee of Windsor Leadership.
Annette Court
Annette is Chair of Admiral Insurance Group and a NED at Sage Group. She has been a NED of various public companies and private equity backed Boards.
She was the CEO of European General Insurance of Zurich Financial Services from 2007 until July 2010 and served as a member of its Group Executive Committee. She joined Zurich from RBS Insurance/ Direct Line Group where she was CEO and a
member of the RBS Group Executive Management Committee from 2001.
Annette has a degree in engineering from Oxford University and subsequently worked at IBM in the banking and insurance sectors for 11 years. She also sits on the advisory board of Streetgames, a charity that helps disadvantaged young people and is a business mentor for Merryck & Co.
Ahmed Essam
Ahmed was appointed CEO of Vodafone UK in February 2021, and prior to this was the Vodafone Group's Chief Commercial Operations and Strategy Officer since October 2018, following holding the role of CEO of the Group's Europe Cluster, which comprises Albania, Czech Republic, Greece, Ireland, Hungary, Malta, Portugal and Romania.
Ahmed held the position of  CEO, Vodafone Egypt from July 2014 to September 2016. He joined Vodafone Egypt in 1999 and held a variety of roles including Customer Care Director and Consumer Business Unit Director.  Previously he was the Group Commercial Management Director for the Africa Middle East and Asia Pacific region and has held a number of senior roles within Vodafone's Group Commercial functions.
Ahmed graduated from Cairo University with an Honours Degree in Systems and Biomedical Engineering and also holds an MBA and Management Diploma from Henley Management College, UK.
Ian Funnell
Ian rejoined ABB in 2012 in France as Group Vice President in the global utility sector and latterly as CEO and President of ABB SA (France). Ian was appointed CEO of ABB UK in January 2015 and Chief Executive Officer of Hitachi ABB Power Grids in the UK and Ireland on 1 July 2020. Ian is Chair of CBI North West Region, a member of the CBI President's Committee, and a member of the Advisory Boards of Innovate UK (Energy Revolution) and Imperial College London (Energy Futures Laboratory). He has also been a member of the Government's Made Smarter Commission.
John Holland-Kaye
Prior to joining Heathrow, John worked in housebuilding with Taylor Wimpey, in brewing and leisure retail with Bass plc and as a strategy consultant with LEK. He is chair of the Business in the Community Employment and Skills Leadership Team, a member of DEFRA's Council for Sustainable Business, a member of HRH the Prince of Wales' Sustainable Markets Council, and a Commissioner with the Energy Transitions Commission. John is also a Non-Executive Director at Thames Tideway.
Tom Keith-Roach
He was appointed this year having recently served as Senior Vice President of the company's global respiratory and immunology franchise. He has also worked as president of AZ's Korea business, and also as AZ's strategy and business development director of the Asia Pacific region. Prior to joining AZ, Keith-Roach worked in technology venture capital and strategy consulting for ten years.
Sinead Lynch
Sinead has held the role of Chair She since September 2016 and is also Chair of the Board of the Shell UK Pension Trust, a Trustee of the Shell Foundation and a Trustee of the Shell Centenary Scholarship Fund. In 2018 she became a Fellow of the Energy Institute. Prior to her appointment to Shell, Sinead worked at BG Group as EVP Safety and Sustainability and was a member of the Executive Committee. Sinead joined BG in 1993 as a Geophysicist before moving from the technical field to senior roles in Economics, Commercial, Business Development and Asset Management. She has led businesses in the UK and internationally.
Virginia Simmons
Virginia is the managing partner for the United Kingdom and Ireland offices for McKinsey & Company and is a senior partner of the firm.
Virginia previously led the offices in the Midwest United States, which include the Chicago, Cleveland, Denver, Detroit, Minneapolis, and Pittsburgh locations. Originally from Manchester in the U.K., she joined the London office in 1997, before moving to Chicago in 2005. She returned to London in 2020, bringing nearly 20 years' experience serving a broad variety of clients on topics ranging from strategy to corporate finance to marketing and sales. Her particular focus today is on helping retailers and financial services companies drive growth and transform operations.
Examples of Virginia's client work include supporting a major retailer through a multiyear transformation program to turn around its performance. This included a complete overhaul of the company's strategy, pricing, and merchandising as well as harnessing new technology to modernize operations. She has also helped several clients rethink their business models and reconfigure their organizations in response to technology-driven shifts in the retail landscape.
Prior to joining McKinsey, Virginia worked with PepsiCo as a brand manager and Shell International Petroleum Company in Canada and the United Kingdom as a marketing and retail operations manager.
The Commissioners are supported by a Deputies group, made of corporate affairs directors or similar from their organisations. The Deputies are
Ben Andersen-Tuffnell
Group Government Relations Director at Tesco
Michael Meadows
Head of Planning at British Land
James Fitzpatrick
Senior Director of UK Government Affairs and Policy at AstraZeneca
John Gardner
UK Group Head of Government Relations at Babcock
Nigel Milton
Director of External Affairs at Heathrow Airport
Paul Morris
Head of Government Affairs at Vodafone
Dai Richards
UK Government Relations Lead at Hitachi ABB Power Grids Ltd
Tristan Slater
Investment Associate at Blenheim Chalcot
Matt Stone
Partner at McKinsey & Company
Madeline Whitaker
Head of Government Relations at Shell UK
Natasha Thomas
Director of Government Relations at Sage
Marisja Kocznur
Head Of Investor Relations at Admiral Group Plc
Want to learn more? Get in touch
The Covid Recovery Commission's work is now finished. The Secretariat was provided by WPI Strategy and the analysis conducted by WPI Economics. If you would like to find out more about their work please contact Nick@wpi-strategy.com or Matthew@wpieconomics.com